Business Inquiries
Are you a retailer in the fashion industry?

Do you know that your customer is buying online and from other channels?

Do you have at least an online catalogue, or better, an e-commerce platform?

Do you have a solution to stay ahead of the game?

This page attempts to explain the fast shift towards Omni-Channel Retail. It provides you with an affordable solution to have a top-end e-commerce platform that links seamlessly your inventories, your in-shop and online sales channels, your customers' payments and their delivery options.

Stay attuned with your customer.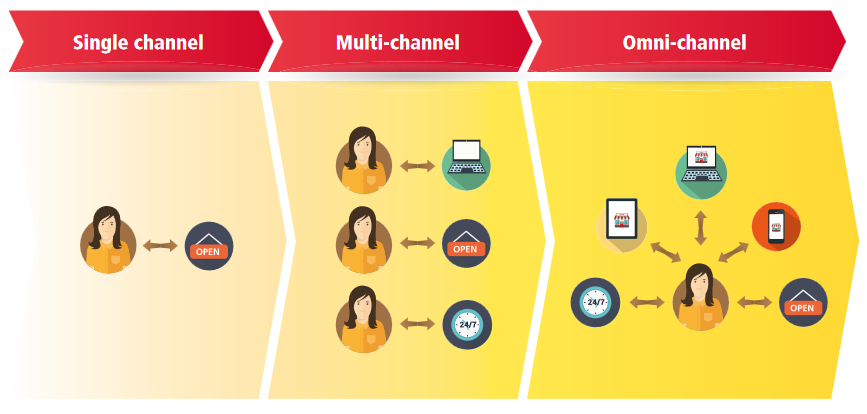 Source DHL Trend Report Omni-Channel Logistics

If you are a Fashion Retailer, big or boutique, multi or mono-brand, you may have been following the paradigm shift in traditional retailing as we know it, towards what is today commonly referred to as 'Omni-Channel Retail'. Your customer is ever more engaged online and this may start to seem like being a threat to your in-store sales. You have invested heavily in your Outlet and its House Brand. Truth be told, the experience you can give your customer in-store is the best she can get, and it cannot be really fully replicated online. 'Showrooming', or the habit of customers browsing in-store and then shopping online, is growing exponentially. An equally growing tendency of shoppers today (88%) is also admitting to 'web-rooming', which is browsing online before buying in-store.

Online experience is new and exciting in a different way. Your presence online is becoming a must. Your benefits could be immense!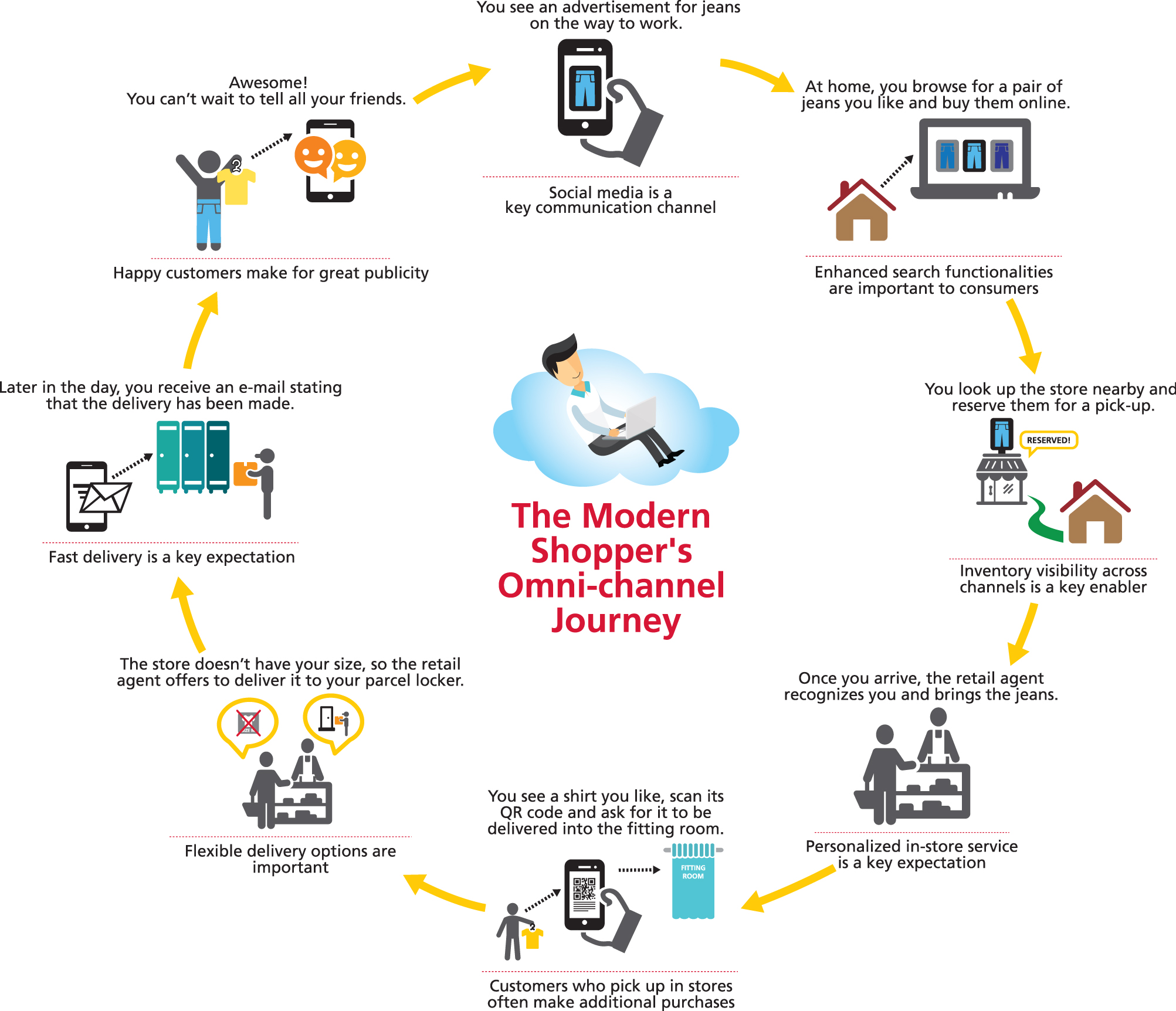 Source DHL Trend Report Omni-Channel Logistics

NIAZZO.com has the economic solution for you to stay ahead of the game as a Retailer, to be where the rest of the Retailers are expected to be, and to give your customers the possibility to also shop for your products online. Whether you are a Large or Small Fashion Retailer, this may be an interesting solution for you - a solution that cuts through the complexities of learning, investing and staying online. Our business concept is unique, lest simple. Your benefits are that you will be at the forefront of Omni-Channel Retail.

According to research, by 2019, it is reckoned that 90% of the global population will be able to access fast mobile Internet connection. Smartphone subscriptions are increasing from 1.6 billion worldwide in 2013 to 5.6 billion by 2019. This will only magnify Omni-Channel customer behaviour. The face of retail is changing. Today your customers are digitally connected, and feel more empowered than ever before. Today's shopper is always connected via mobile or internet, is well informed of her choices. She finds the best deals, and expects to be able to make the purchase anywhere, anytime and also have it delivered to her home or office! Research analysis carried out DHL suggests that 'Omni-Channel shoppers spend 15-30% more than traditional shoppers!' If you are interested in reading the full report please click here or on the pictograms above.

The Omni-Channel approach to retailing essentially requires 3 core functions: (1) A seamless e-commerce platform that integrates in-store and online offers of your catalogue both in terms of inventory quantities available for sale and in terms of prices. You cannot be selling online and receiving payment for 'out-of-stock' items. Hence your online shop needs to know the real-time stock levels and prices on offer. (2) A safe compliant payment gateway accepting major credit and debit cards, with a sponsoring bank providing a merchant account that disrupts your cashflow (by withholding chargeback monies) for the least time possible. (3) A predictive and responsive logistics provider to deliver your online sales to your customers, locally or worldwide.

This may start sounding complicated especially if your set-up is lean and does not have the experience. NIAZZO.com wants to collaborate with you by addressing these concerns and providing you with a ready plug-and-play solution towards becoming an Omni-Channel Fashion Retailer and staying ahead of the game with the big boys in Fashion retailing. We have invested in a best-of-breed software that has immense capacity and functionality. We are confident that we can customise the best solution for you towards going Omni-Channel. We can bridge your gaps in capability, consistency, competency, and efficiency towards becoming high performers in Omni-Channel retailing at a very affordable 'managed service' cost.

We can offer you different solutions depending on what you require. If you are interested in learning more how NIAZZO.com can help you towards the Omni-Channel Retail journey concept to support your brick-and-mortar shop, then send us a request for more information from the Contact Us page. We shall gladly get back to you.